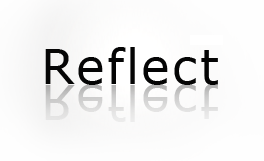 "Therefore, be imitators of God." Ephesians 5:1
HCN Reflect Youth Ministries is a place for your teen to come and get connected with other teens from within the community. Here they can enjoy a time of worship, fellowship, discipleship, and outreach opportunities. HCN Reflect Youth Ministries strives to build up the next generation to be committed followers of Christ; not just a generation content with sitting on the sidelines admiring from a far.
Our goal is to Reflect Christ in all we do.
5 Purposes of our Youth Ministry
Fellowship
Connecting with others through church & other activities
Discipleship
Going deeper into God's Word to grow closer to Christ
Evangelism
Equipping students to share God's Word in their community.
Worship
To come together and exalt God through music and Word.
Ministry
To reach out to others & show the love of Christ.
Upcoming Events
2020
Youth Gathering Sundays 5:30-7:00pm
Youth Worship Wednesdays 6:30-8:00pm
For any questions regarding youth ministries at HCN please contact our youth director, Billy Meikrantz at billymeikrantz@hotmail.com.
Links
HCN Reflect Facebook Page:
Midsouth NYI Homepage:
Church Camp: